This month's special:
Volume Five, is now available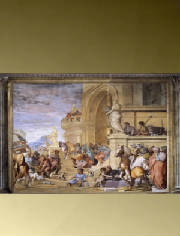 The fifth volume covers the Middle Ages.
To Purchase Either Copy Select Here

This intial effort is accomplished by Philip Schaff
This effort is a remarkable monument to research and clarity withou
imposing a denominational slant.



The First Volume takes you from the Christ to 100 A. D.